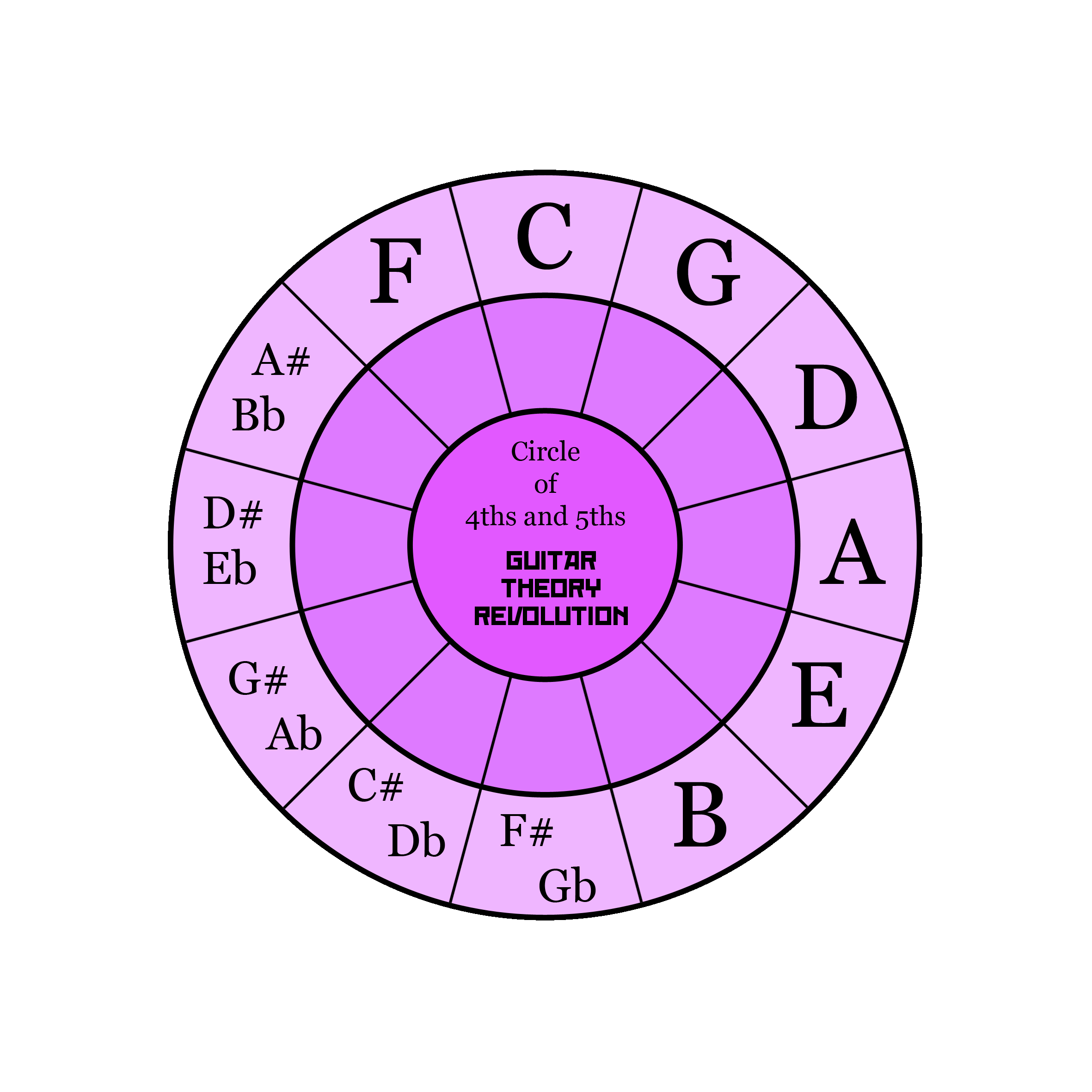 Please refer to: Lesson 9: The Circle of 4ths and 5ths if you haven't already before reading this article.
In this article I'm just going to present you with a list of common and not so common chord progressions. Use these to write your own songs, record them and use them to improvise over or use them to figure out how to play popular songs.
Please add any more chord progressions to the comments section and I'll add them to this article.
Chord Progressions Using Two or Three Chords
I-IV
I-V
I-IV-V
I-II-IV
I-IV-V7 (The V7 is a Dominant 7th chord. These will be explained in a future lesson)
I – bVII-IV (The VII is flattened)
I-bIII-IV (The III is flattened)
Chord Progressions Using Four Chords
I-IV-I-V
I-IV-I-V7
I-IV-V-IV
I-vi-IV-V
I-vi-ii-V
I-V-vi-IV
IV-I-IV-V
I-I-IV-V
vi-IV-I-V
Chord Progressions Using Five Chords
I-vi-ii-IV-V7
I-vi-ii-V7-ii
Chord Progressions Using Six Chords
I-IV-I-V7-IV-I
Jazz Progressions
IIm7-V7-Imaj7-Imaj7
Imaj7-VIm7-IIm7-V7-IIIm7-VI7-IIm7-V7
Imaj7-Imaj7-IIm7-V7-Imaj7-Imaj7-IIm7-V7
Imaj7-#I°7-IIm7-#II°7-IIIm7-VI7
Imaj7-Imaj7-II7-II7-IIm7-V7-Imaj7-Imaj7
Imaj7-IIm7-V7-IVmaj7
Imaj7-I7-I7-IVmaj7-IVm7-IIIm7-VI7-IIm7-V7-Imaj7-Imaj7
Get the free E-Book...
...when you sign up to the newsletter.
Receive news, tips, videos and offers to help you learn guitar music theory.